To find out more about each film, please click on the image.
The Year We Thought About Love
NEW!
Directed by Ellen Brodsky
This feature-length documentary will follow a theater troupe of LGBTQ youth and their allies for a year as they create an original production on the theme of LOVE and go on tour to area high schools and community groups. Click here for more info!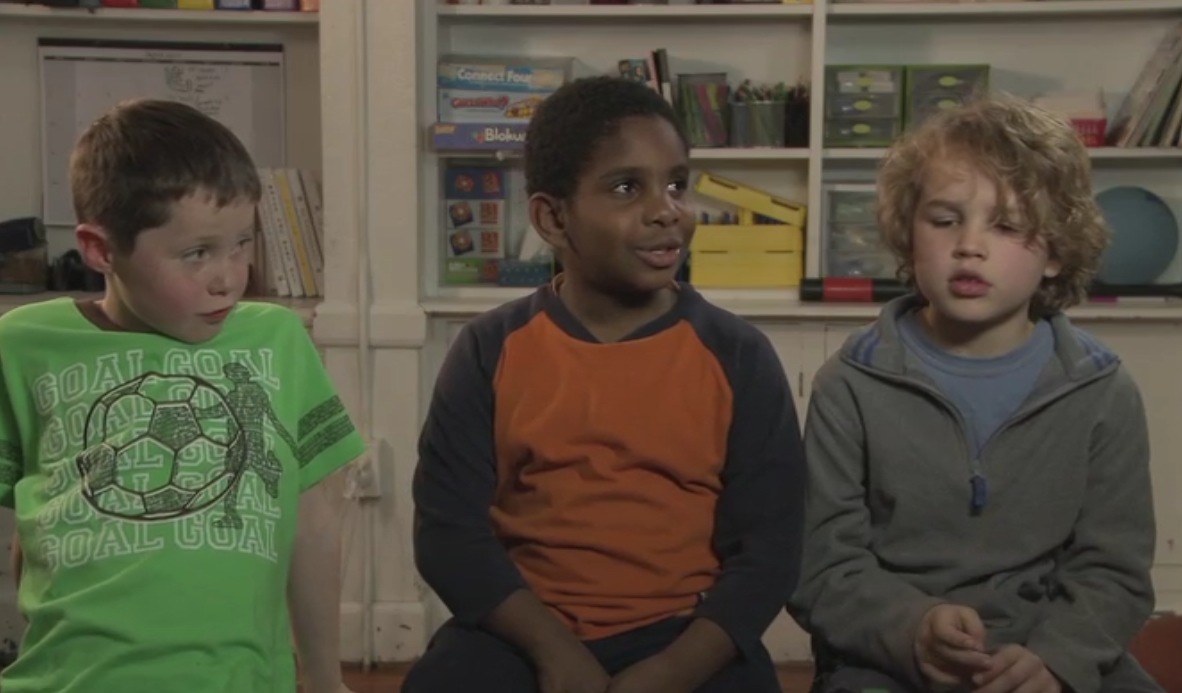 What Do You Know
Six to Twelve Year Olds Talk About Gays and Lesbians
2011
Directed by Ellen Brodsky
Produced by Welcoming Schools, a project of the Human Rights Campaign
Click here for more information
WHAT DO YOU KNOW? is now playing festivals and featured in trainings across the country as part of Welcoming Schools, an anti-bullying program which addresses family diversity and gender stereotyping. Children from Massachusetts and Alabama share what they know about gays and lesbians, what they hear at school, and what they wish teachers would do.
Click here for upcoming screenings of WHAT DO YOU KNOW?
Only One Boss
2010
Directed by Ellen Brodsky
ONLY ONE BOSS is a nine-minute film that invites you to laugh and cringe as a pair of three-year old friends raise questions about relationships and power.
At Home in Utopia
2008
Directed and Produced by Michal Goldman
Co-produced by Ellen Brodsky
AT HOME IN UTOPIA is a documentary about a cooperative apartment house built by immigrants, factory workers and Communists in the Bronx. Broadcast on award-winning PBS series "Independent Lens" in 2009 and screened at festivals across the country.Running time: 56 minutes.
Dental Farmer
2002
Directed by Dunya Alwan and Ellen Brodsky
DENTAL FARMER is the story of Dr. Art Rybeck, an eccentric 77 year old dentist who loves the natural world as much as he loves dentistry. Winner of "Director's Choice" at Black Maria Film Festival and "Best Documentary" at Rural Routes Film Festival. Running Time: 15 minutes.
Are Giraffes Really That Tall?
1997
Directed by Dunya Alwan and Ellen Brodsky
A five-minute promotion for Bigelow Cooperative Daycare made by Ellen Brodsky and Dunya Alwan.  Ellen's daughter is pictured eating a strawberry and the daycare continues to feature this video on their website 14 years later.