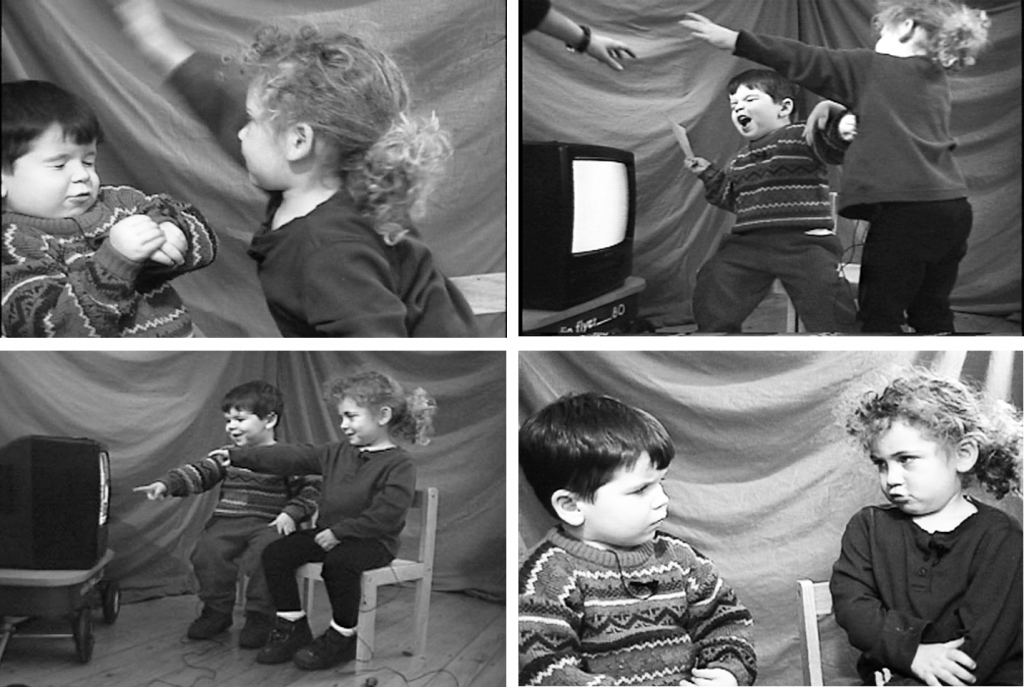 'Only One Boss' is a nine-minute film that invites you to laugh and cringe as a pair of three-year old friends raise questions about relationships and power.

Watch the film here:
Only One Boss from Ellen Brodsky on Vimeo.
"What we hope we'll get isn't always what we get. Not in filmmaking, not in romance, and not in raising kids. But that's when the fun really starts. Eleven years ago, I thought I'd make a film about kids, communication, and language. I filmed two children, my daughter Mia and her friend, in the playground. Six months later, I'd show them the video – and with their newly acquired language skills they would explain what they were thinking and doing. That's not what happened. Rather, we watched them fight and make up and fight again.
So I threw the tapes in the back of the closet and gave up. I didn't get what I thought I'd get. Eight years later, I looked at the tapes and realized the two children were communicating quite well with one another. In fact, they looked and sounded a bit like couples everywhere. Just when we think we have something to teach kids, they often teach us. This time, reminding us how naturally we want to lead the games we play in relationships, how often we don't get to be the only one in charge, and how not to give up."
Directed by Ellen Brodsky
Featuring Grant Baker and Mia Rybeck
Cinematographers: Dunya Alwan, Irena Fayngold, Eric Holland and James Holland
Editors: Nikki Bramley and James Holland
Music: "Ito's Shuffles" and "Robin Hood Changes His Oil" written and performed by Gideon Freudmann; "Accompany Me" written and performed by Pete Thomas